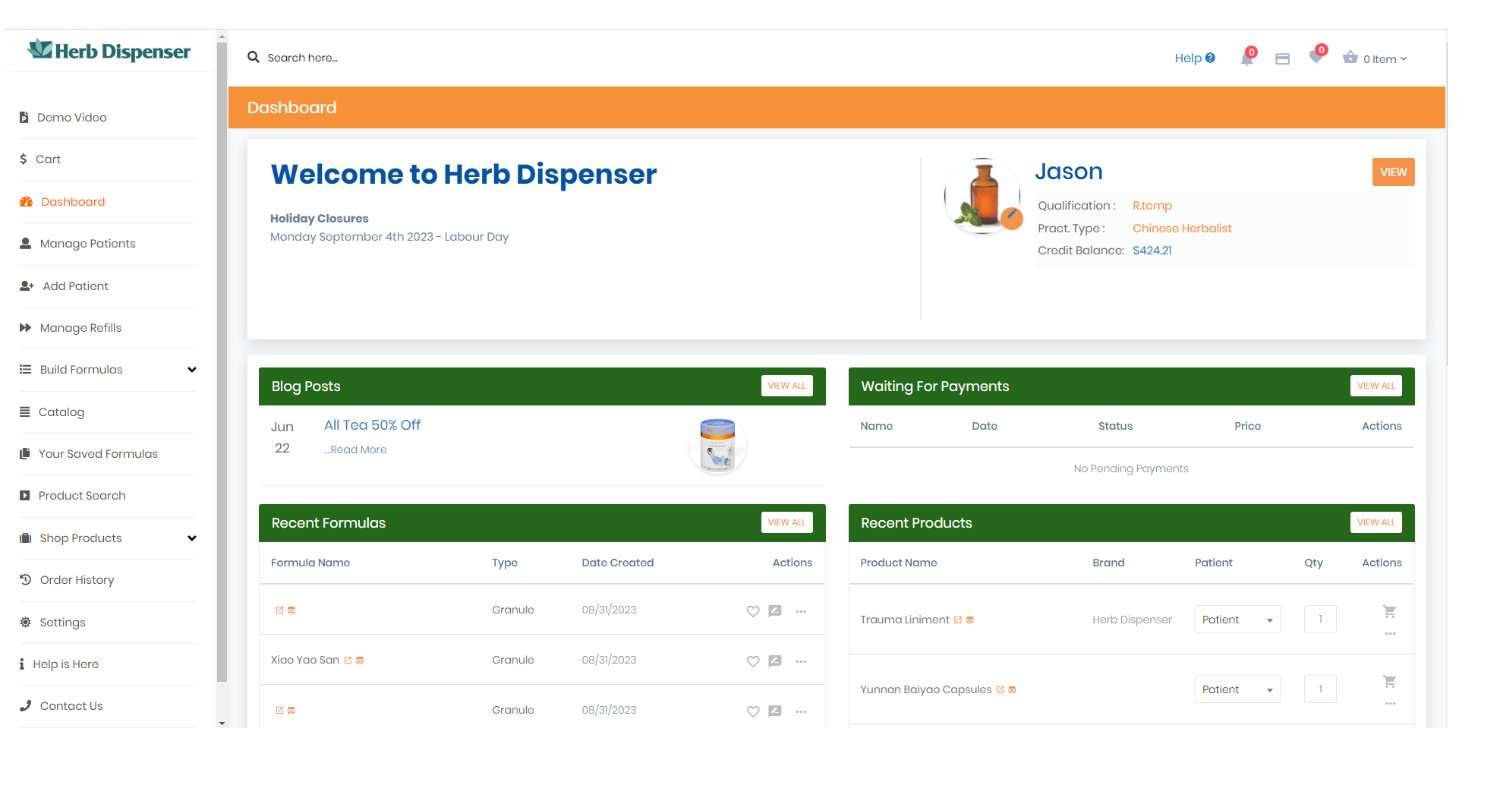 Are you selling to other practitioners? Each practitioner can register for an account that needs to be approved and gets access to their own secure area.
Your dispensary is open for business 24/7, accept orders anytime from other practitioners and offer a valuable service to your community.
Your dispensary is generated immediately after registration and you are ready to start making it yours.

Practitioners can register for their own account and you can link or embed the registration form directly into your website. Control which information you collect such as contact information, education requirements, business information and more.
Approve practitioners before they obtain access to their account and mark practitioners active or inactive.

Practitioners can mark up orders to make a profit from prescriptions they sell to their patients.

Practitioners can build custom formulation, save formulas, copy formulas and share formulas with other practitioners.
Are you ready for a better Solution?
Stop wasting time & money.